#CaptainTom100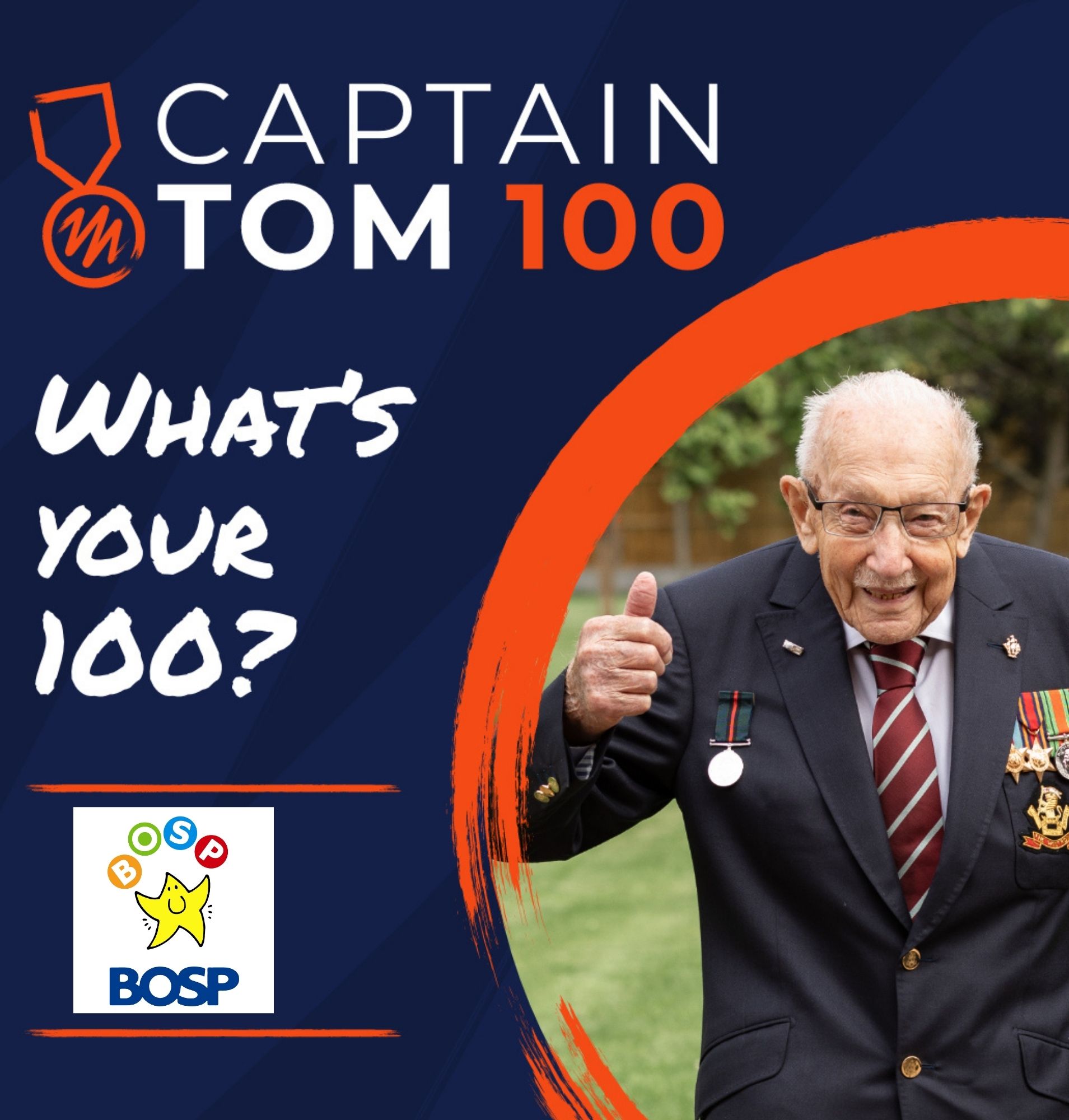 CAPTAIN TOM 100
The world is invited to celebrate Captain Tom's amazing achievements in a special event over his birthday weekend.
Friday 30 April 2021 would have been Captain Sir Tom Moore's 101st birthday and the one-year anniversary of the extraordinary celebrations following the conclusion of his famous 100 laps of his garden.
You can join this celebration and take on a challenge around the number 100, any time and anywhere over Captain Tom's birthday weekend, starting on Friday 30 April through to Bank Holiday Monday 3 May and help raise funds for BOSP.
That could be walking 100 steps or running 100 metres, scoring 100 goals, baking 100 cakes, climbing 100 stairs, hopping 100 laps of the garden, building 100 sandcastles, writing a 100-word poem, flipping 100 pancakes – anything at all, inside or out. It's your chance to do it your way!
Click on our logo above for more info about getting started, to set up your fundraising page or make a donation. Don't forget to use #CaptainTom100 and tag us in on social to share your challenge with us or email [email protected], we would love to hear from you and what your 100 challenge is. Thank you and good luck!