BOSP 12 Days of Christmas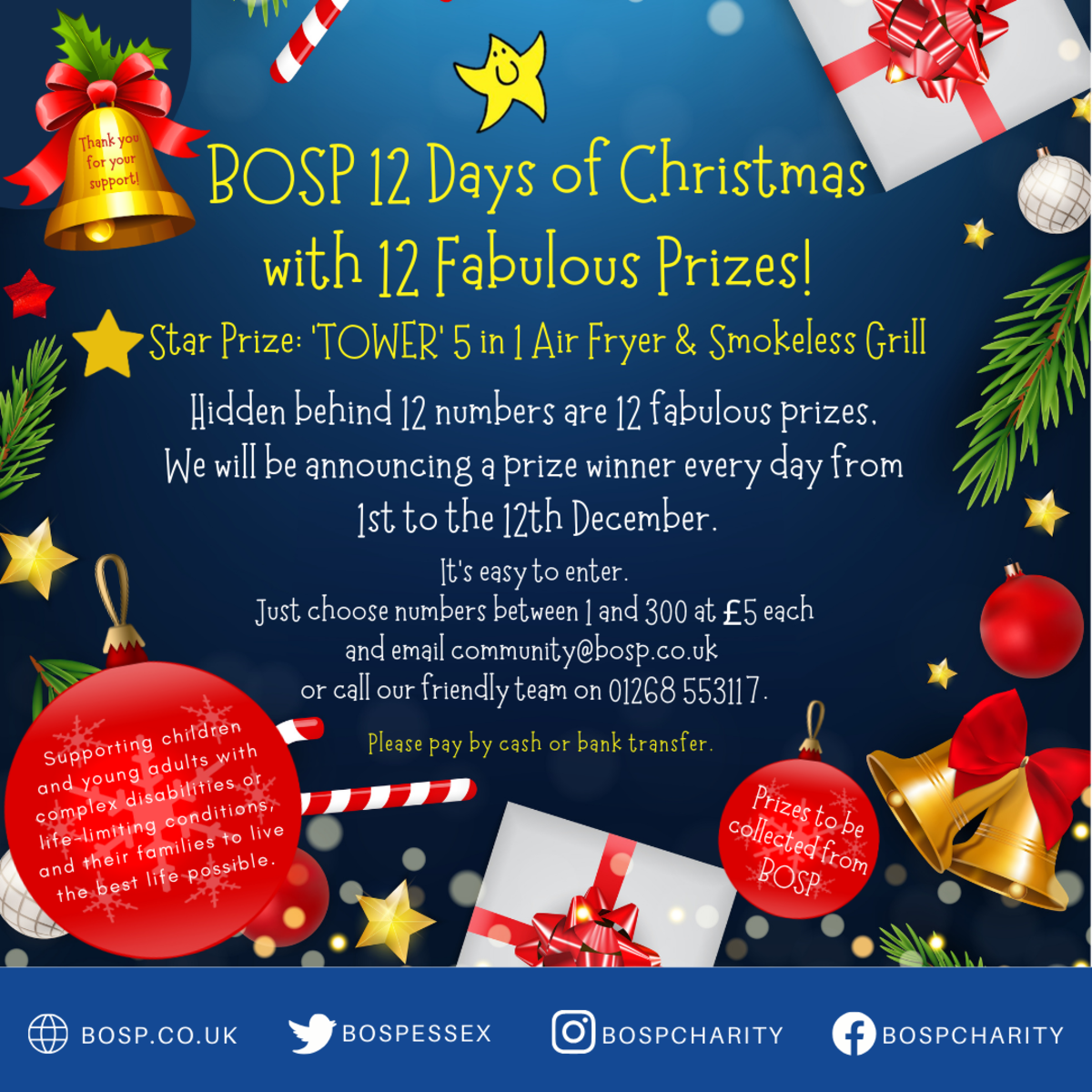 ⭐ STAR PRIZE - TOWER 5 in 1 AIR FRYER & SMOKELESS GRILL ⭐
Hidden behind 12 numbers are 12 fabulous prizes!
We will be announcing a prize winner every day from 1st to 12th December.
It's easy to enter, just choose numbers between 1 and 300 at £5 each and email [email protected] or call our friendly team on 01268 5531177. Please pay by cash or bank transfer.